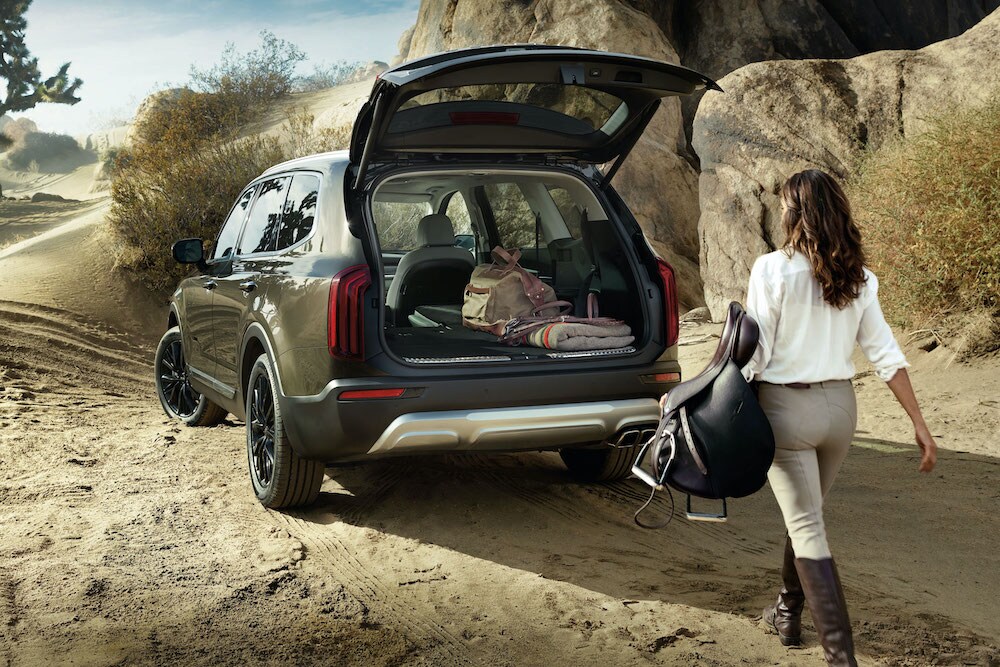 So you're the owner of a Kia vehicle with the power liftgate feature, congratulations! You may be at a loss of how to use this futuristic feature, and we, your Kia dealership serving Springfield, are here to help. 
What is the Kia Power Liftgate?
Instead of manually lifting and shutting the liftgate when you load or unload cargo, Kia's Power Liftgate will automatically do so for you. This feature is great for hefty shopping trips, transporting large items, etc. 
Which Kia Models Offer Power Liftgate?
The Kia Sportage, Sorrento, and Sedona all offer this incredible and efficient feature. Check out our new Kia inventory at your Kia dealership serving Springfield to shop these models. 
Height Adjustment Options
Open the menu
Select "Door/Tailgate"
Scroll to "Power Tailgate"
Select "Smart Tailgate" to turn height adjustment on, or deselect "Smart Tailgate" to turn it off
Use Hands-Free Smart Power Tailgate 
Simply stand behind the vehicle and wait for the tailgate to sense your smartkey and open automatically-perfect for when your hands are full. To shut the tailgate, tap the inside tailgate button.
Set Tailgate Height
Hold down the inside tailgate button until it beeps twice
Manually set the tailgate to your desired height
Press button once; tailgate will close
Moving forward, the tailgate will automatically open to the desired height
Contact Our Springfield Area Kia Dealer
Don't hesitate to contact our experts at our Springfield area Kia dealer with any questions you may have. Schedule a test drive of any of our new models, or shop our new Kia inventory anytime.